Anxiety and Cardiovascular disease
Keywords:
Coronary artery disease, Anxiety, critical care units, Panic Disorders, descriptive study
Abstract
Anxiety and its associated disorders are common in patients with cardiovascular disease and may significantly influence cardiac health. Anxiety disorders are associated with the onset and progression of cardiac disease, and in many instances have been linked to adverse cardiovascular outcomes. The researcher intended to assess the level of Anxiety among CAD patient. Descriptive survey design was adopted and 30 subjects with cardiovascular disorders were selected by employing Non probability purposive sampling technique with age between 30-65 years admitted in critical care units Anxiety scale was used to collect the data and analyzed by using descriptive and inferential statistics. The results reveal that Majority of Patients with CAD fallen in to Panic or Cat III anxiety level. The study concluded that Anxiety levels are high among CAD patients and it has to be reduced by using various behavioural therapies which prevents recurrence and improves quality of life.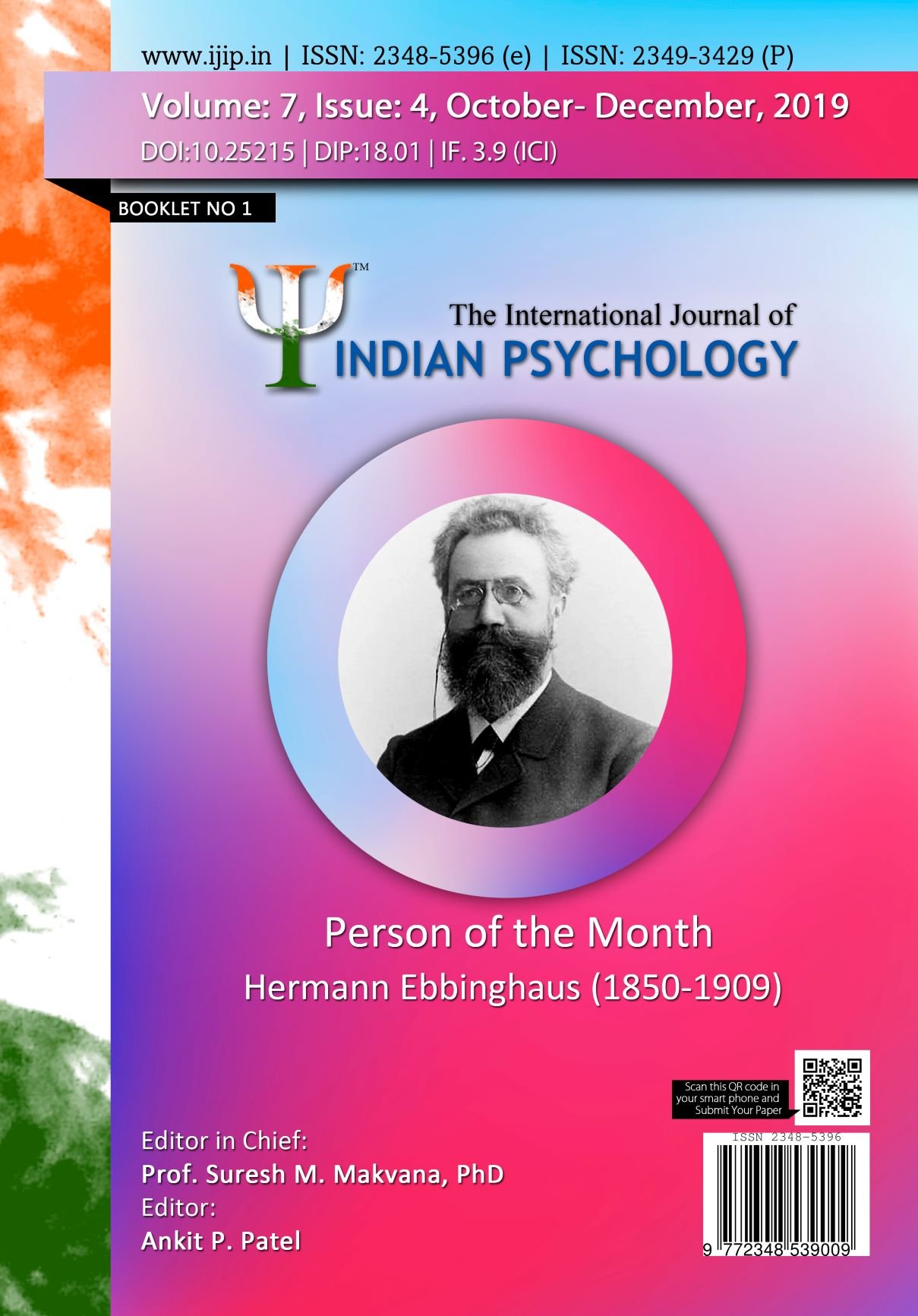 How to Cite
Mr. Baba Vajrala, & Ms.S. Jasmindebora. (2022). Anxiety and Cardiovascular disease. International Journal of Indian Psychȯlogy, 7(4). https://doi.org/ 10.25215/0704.106
License
This work is licensed under a Creative Commons Attribution 4.0 International License.