Assessment of self-efficacy on the sportspersons
Keywords:
Self-Efficacy, Sportspersons
Abstract
Thus, the aim of the present study was to evaluate the self-efficacy on the sportspersons in relation to their gender and type of game they play. Tools like Self-efficacy Scale (Dr. G. P. Mathur and Dr. Raj Kumar Bhatnagar, 2012) were administered on a total sample of 120 sportspersons aged 16-22 years using the purposive sampling technique equally divided gender wise and as per individual games and team games they played from Ahmedabad and Surat District for Gujarat state. The results were statistically analyzed using 't' test. The findings result that there was no significant difference between Individual games and team games. Significant difference was found between boys sportspersons and girls sportspersons. Boys sportspersons showed high self-efficacy than girls sportspersons.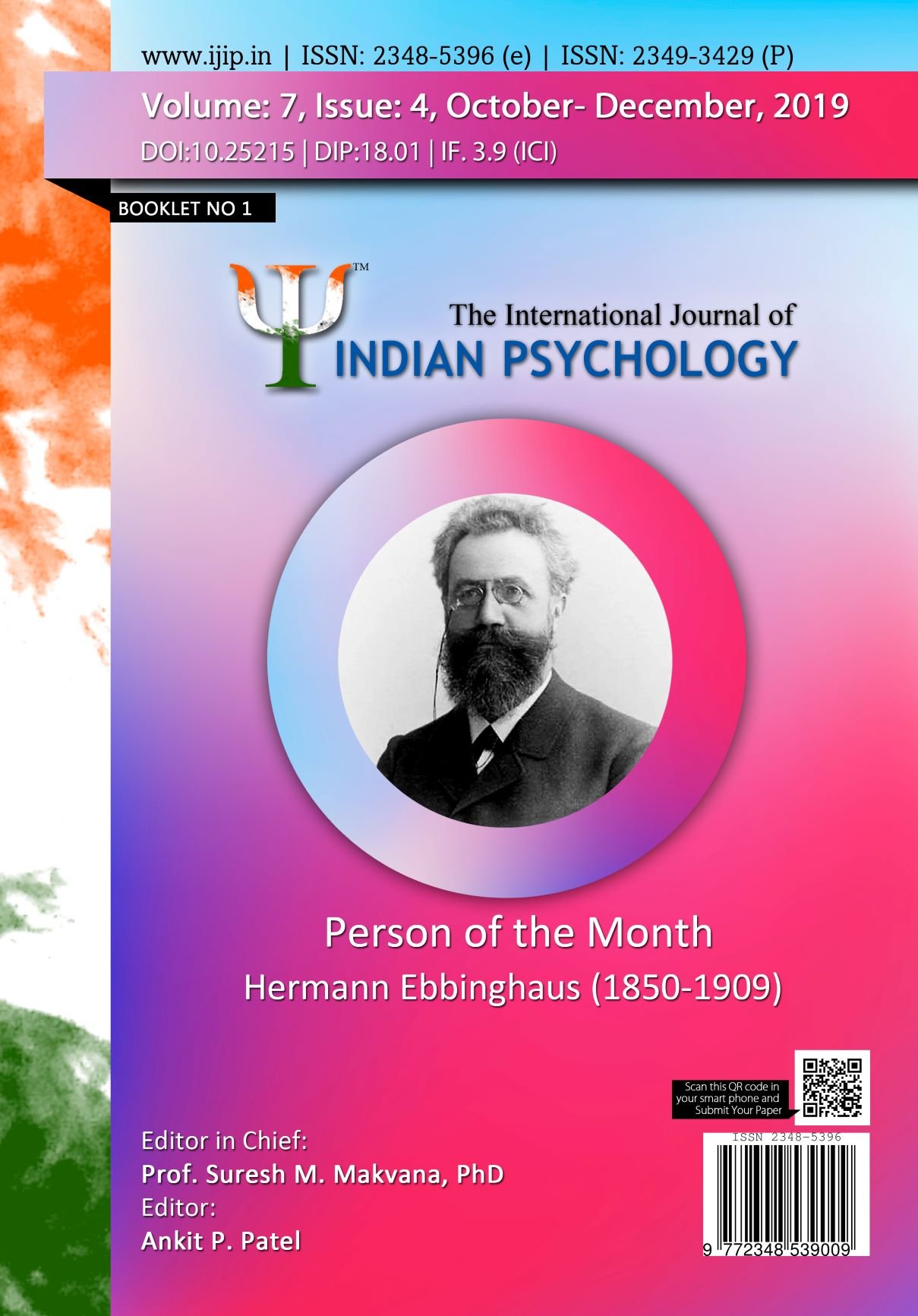 How to Cite
Ajitkumar Kantilal Parmar, & Dr. Trusha R. Desai. (2022). Assessment of self-efficacy on the sportspersons. International Journal of Indian Psychȯlogy, 7(4). https://doi.org/ 10.25215/0704.119
License
This work is licensed under a Creative Commons Attribution 4.0 International License.