Student and Teacher Ability Test in Communication for Identify Quality Education
Keywords:
Impact, Career Adaptability, Mental Health, Mental Health Issues
Abstract
This paper analyzes the impact of communication on powerful learning, teacher and student academic achievement. The review was guided by three review objectives, three exam questions and three research principles. The number of residents in the review includes students of Jai Jalaraam International, Anand High School of all levels. The examination process was used as an example for review to select one hundred and fifty (150) students from the entire population. Organized surveys were used to classify information labeled Student- Teacher Communication Questionnaire (STCQ). The legitimacy of the instrument was terminated by experts in the field of educational psychology, and the dependency was established using Cronback's alpha analysis and an incredible quality coefficient of 0.75 was acquired. Average, standard deviation, and regression analysis were used as a measurable device for review. Findings from the review show that while teachers and students have a strong positive connection between their correspondence degree and their academic achievement in schools, students have an exceptionally weak positive connection between their mentality and their academic achievement in school, these findings also exposed extremely impressive positivity. The connection between student benefits and their scholarly achievement in the department on the Under Study Instructor correspondence. These findings were aimed at concluding and presenting.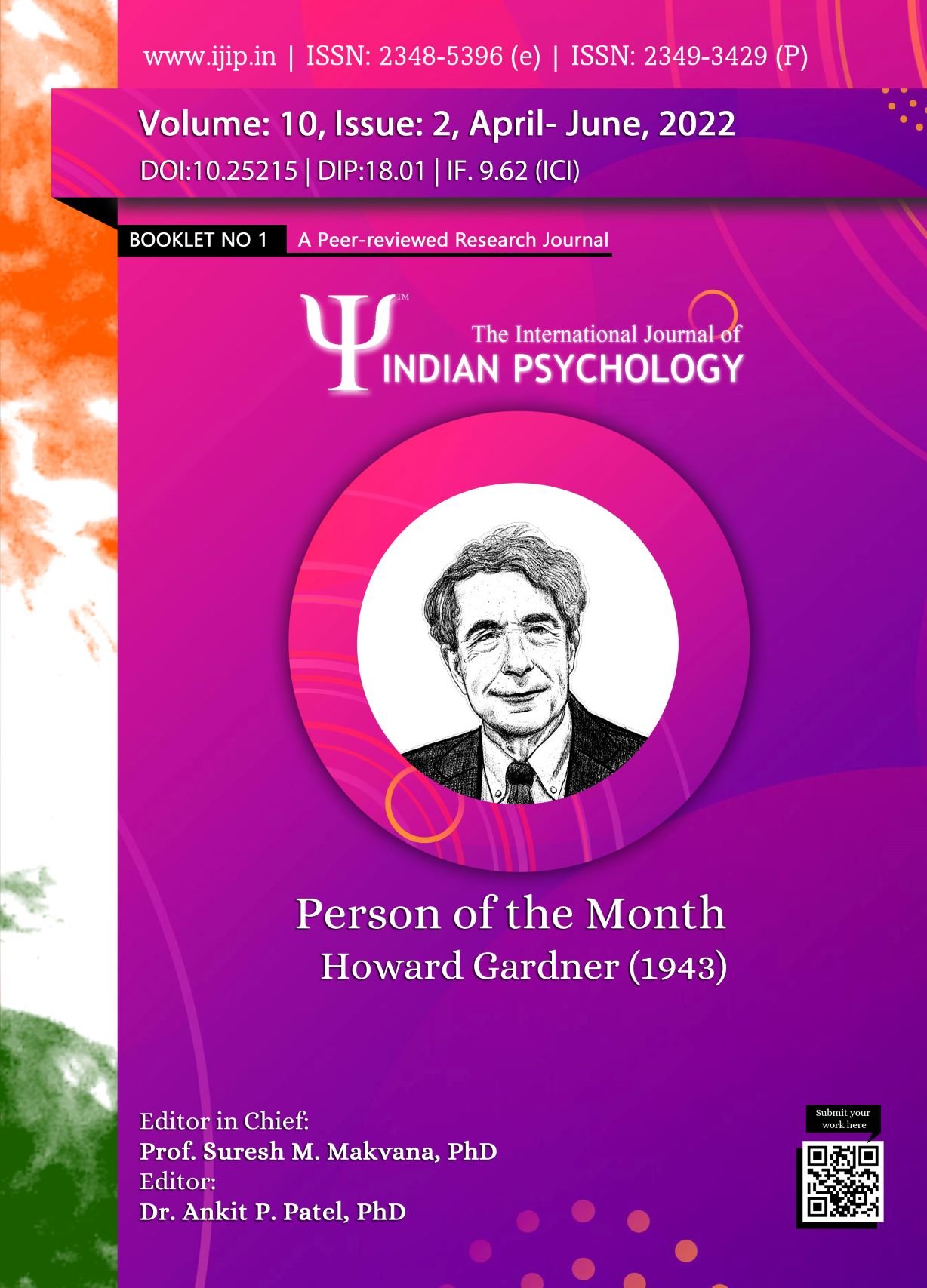 How to Cite
Farhin D Rathod. (2022). Student and Teacher Ability Test in Communication for Identify Quality Education. International Journal of Indian Psychȯlogy, 10(2). https://doi.org/10.25215/1002.162
License
This work is licensed under a Creative Commons Attribution 4.0 International License.