Effect of social media on memory among teenagers
Keywords:
Social Media, Memory
Abstract
The objective of this study was to show the Effects of Social media on memory among Teenagers. Our main Aim of this study is to show the harmful effects of Social media on memory and cognitive functioning of Teenagers. In this study, we utilized a total sample of 120 students (60 Boys and 60 girls) of age group of 20 to 23 years, from Udaipur, Rajasthan. Our hypothesis was that "There will be a significant effect of Social Media on the memory of Boys and Girls." This hypothesis was based on some previous research and review of literature. Data analysis by Mean, SD, and t-test were used and data was conducted by the Institute of Medical Education and Research Memory Scale (PGI) by Dwarika Pershad and Narendra Nath Wig and Social media self-prepared questionnaire. Results supported that mostly the college-going students spent their most of time on Social media and due to this their memory and cognitive functioning are intensely affected and by this we can prove that there is an intense relationship between Social Media and Memory.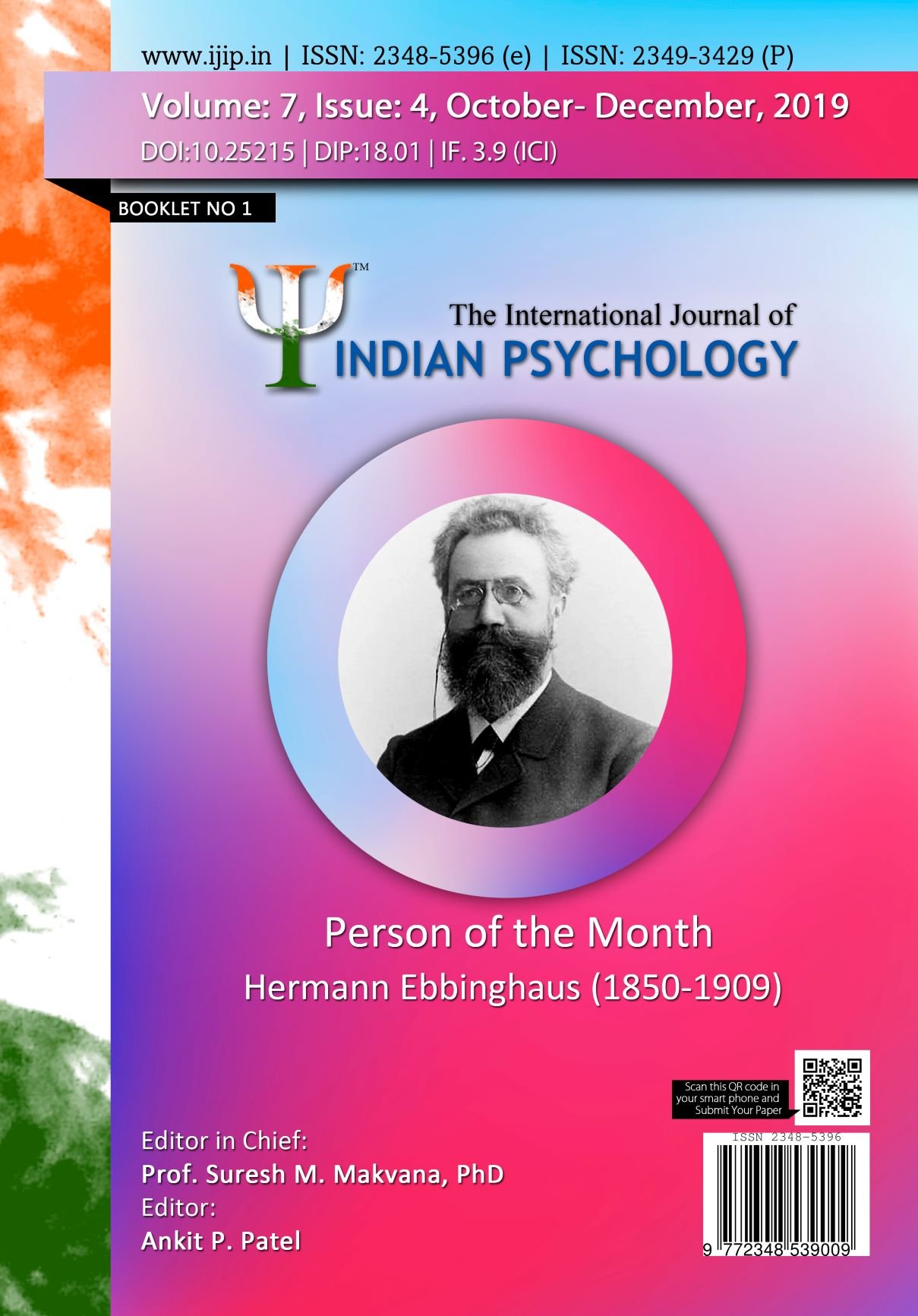 How to Cite
Khushboo Porwal, & Dr. Tarun Kumar Sharma. (2022). Effect of social media on memory among teenagers. International Journal of Indian Psychȯlogy, 7(4). https://doi.org/ 10.25215/0704.025
License
This work is licensed under a Creative Commons Attribution 4.0 International License.