Behavioral activation to increase activity in schizophrenia
Keywords:
Behavioral Activation, Activity, and Schizophrenia
Abstract
The subject is a 31-year-old male, he experienced various stressors from his family and the surrounding environment that put great stress on his life. Based on the results of the assessment using interviews, observations, graphic tests (BAUM & HTP), WWQ, WAIS, and SSCT, subjects were diagnosed with schizophrenia with problems of lack of interest in activities that resulted in the persistence of schizophrenia positive symptoms in the subject. The intervention aims to activate the subject's behavior so that he can avoid unpleasant situations and reduce the appearance of depressive effects experienced by the subject through behavioral activation techniques. The results of the intervention showed that the subject was able to carry out daily activities regularly, such as bathing, eating, taking medication, homework such as sweeping and washing clothes, as well as other additional activities in the form of talking with family, neighbors, and playing the guitar. This gave rise to a pleasant mood in the subject because he already felt able to do the activity.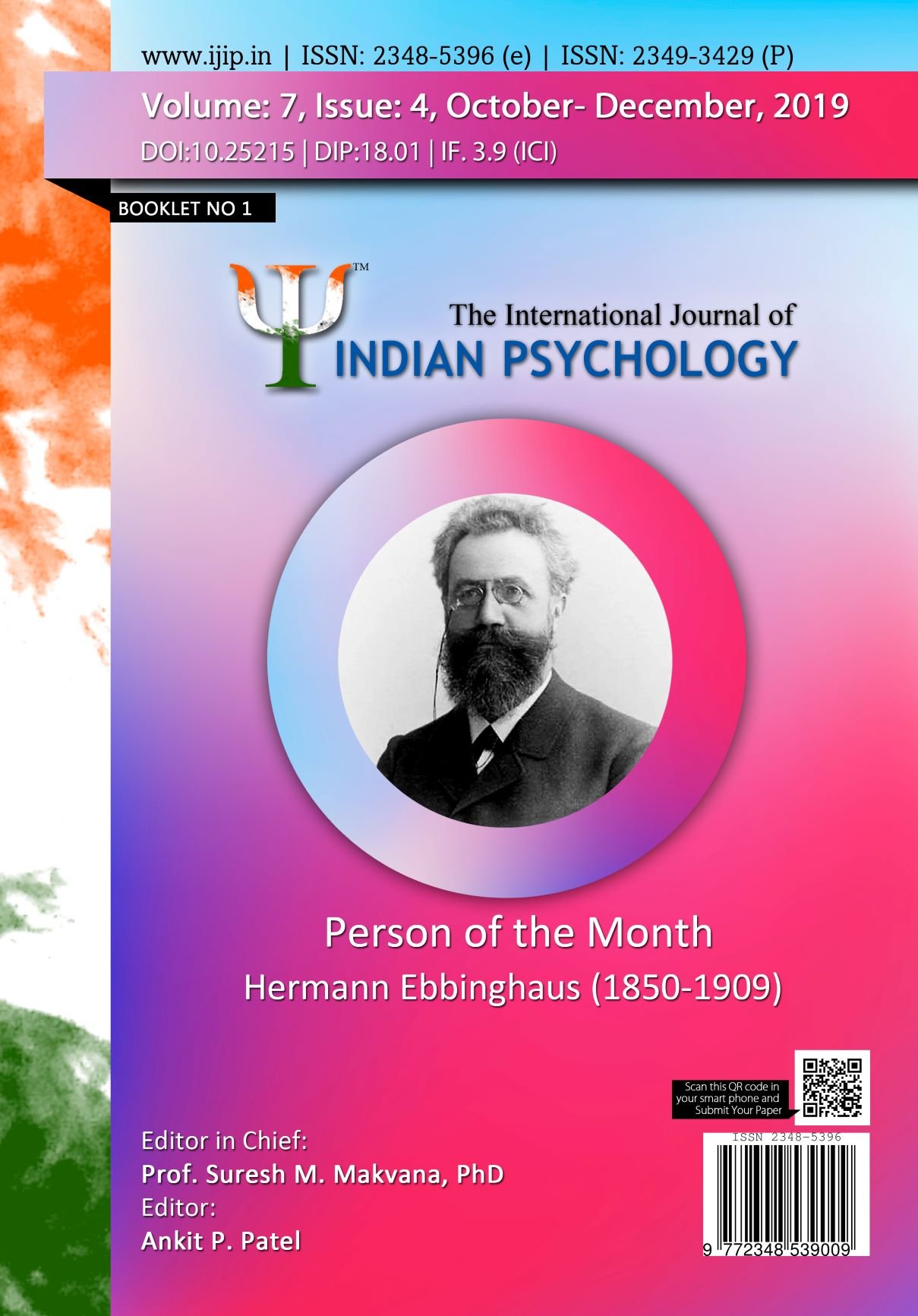 How to Cite
Elis Suci Prapita Sari Abdullah, Rizki Wira Paramita, Susanti Prasetyaningrum, & Latipun. (2022). Behavioral activation to increase activity in schizophrenia. International Journal of Indian Psychȯlogy, 7(4). https://doi.org/ 10.25215/0704.053
License
This work is licensed under a Creative Commons Attribution 4.0 International License.