Emotional maturity among adolescents
Keywords:
Emotional, Maturity and Adolescents.
Abstract
The aim of present study was to find out the gender differences in emotional maturity among school students. The study was conducted on a sample of 240 school students (120 boys & 120 girls) of IXth and Xth classes of Ranchi. Emotional maturity scale developed by Singh and Bhargava (1990) was used to collect the data. To test the hypothesis 't' test was calculated. Result showed that there was a significant differences between boys and girls on emotional maturity (t = 8.37, P < 0.01). Boys were more emotionally mature than girls.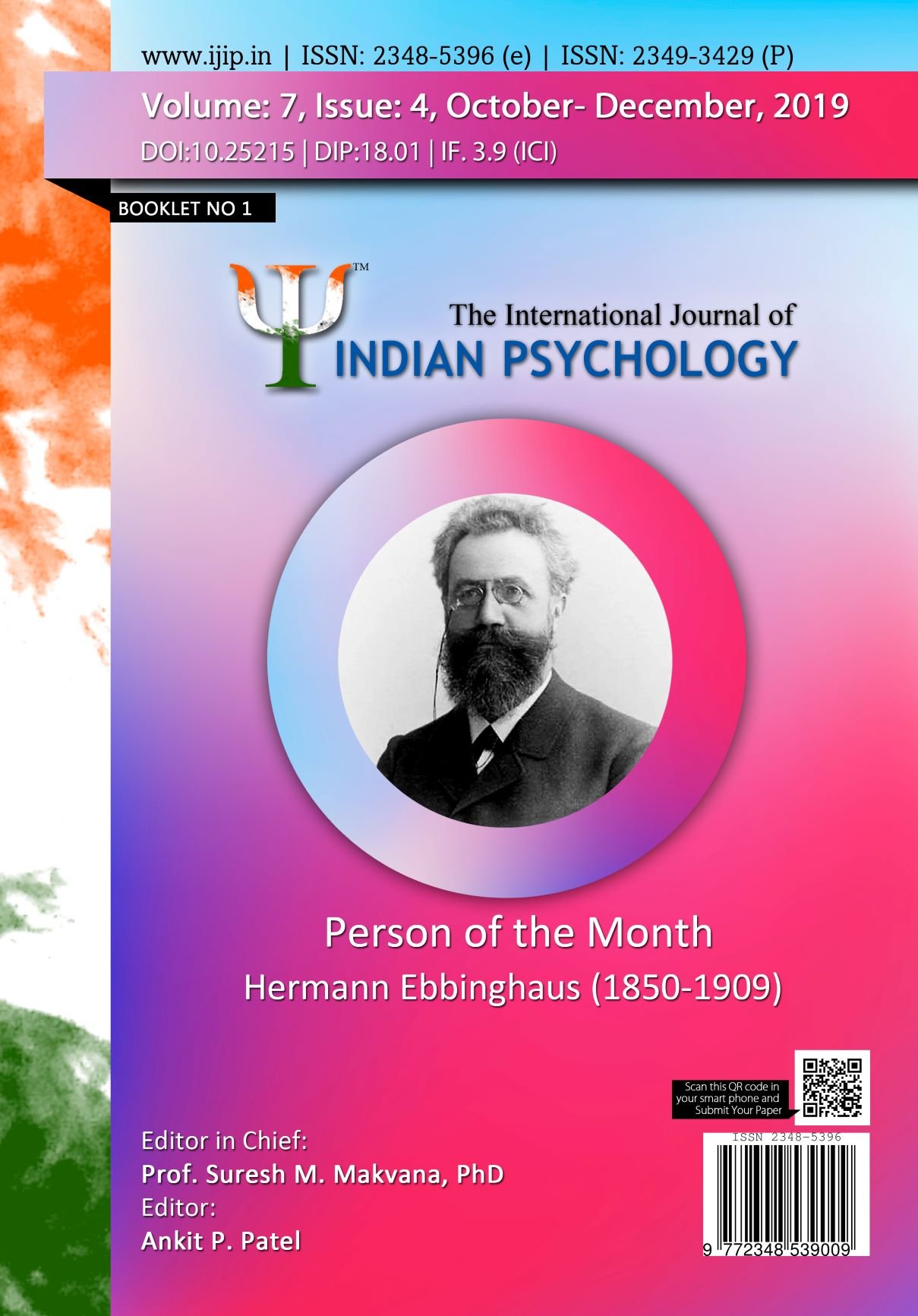 How to Cite
Dr. Smritikana Ghosh. (2022). Emotional maturity among adolescents. International Journal of Indian Psychȯlogy, 7(4). https://doi.org/ 10.25215/0704.065
License
This work is licensed under a Creative Commons Attribution 4.0 International License.