Gender differences and self-esteem
Keywords:
Self-esteem, Adolescence and Gender Differences
Abstract
The aim of the present investigation was to study the self-esteem of the adolescent and to see the gender differences between boys and girls. Eighty students (40 boys and 40 girls), with ages between 14 and 16 years were selected from the different schools of Ranchi town as the participants for this study. Self-Esteem Inventory was developed by Prasad and Thakur (1977) was used for the data collection. The findings of the study revealed that there was no significant difference between boys and girls adolescent in their self-esteem.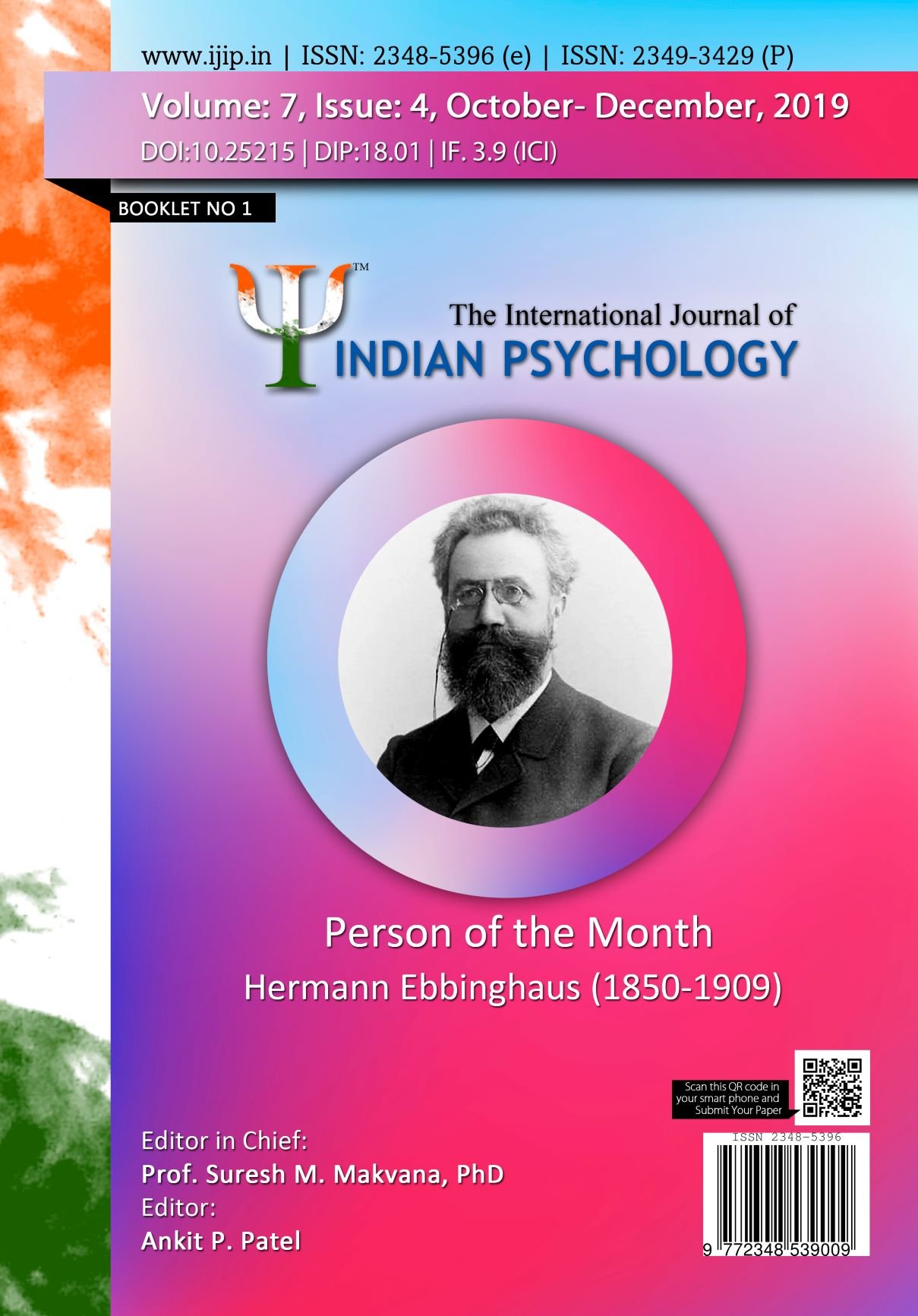 How to Cite
Dr. Sauli Mitra. (2022). Gender differences and self-esteem. International Journal of Indian Psychȯlogy, 7(4). https://doi.org/ 10.25215/0704.066
License
This work is licensed under a Creative Commons Attribution 4.0 International License.