Quality of life among working and nonworking mothers in Kolkata
Keywords:
Quality of life, Working mothers, Non-working mothers
Abstract
Aim: The occupational status of mothers is a topic of discussion for decades. Various individuals have different opinions about how employment status affects the physical and psychological health of a mother. Employment may also affect the quality of interpersonal relationships formed by the mother with her children, husband, and other family members. The present study aims at studying the quality of life among Working and Non-working mothers in Kolkata. Methods: The study was conducted on 100 working and 100 non-working mothers within the age range of 36-45 years residing in Kolkata. The sample was drawn from various hospitals, working sectors, schools and households by a simple random sampling method. An information schedule and WHO-Quality of Life scale (WHOQOL-BREF) prepared by the WHOQOL group (1995) were administered to the mothers and data were collected from them individually. Data analysis was done by using Descriptive statistics and t-test and SPSS was used to get the results. Result: Results indicated that there lies a significant difference between Working and Non-working mothers on the basis of the quality of life. The working mothers were found to have a better quality of life than non-working mothers.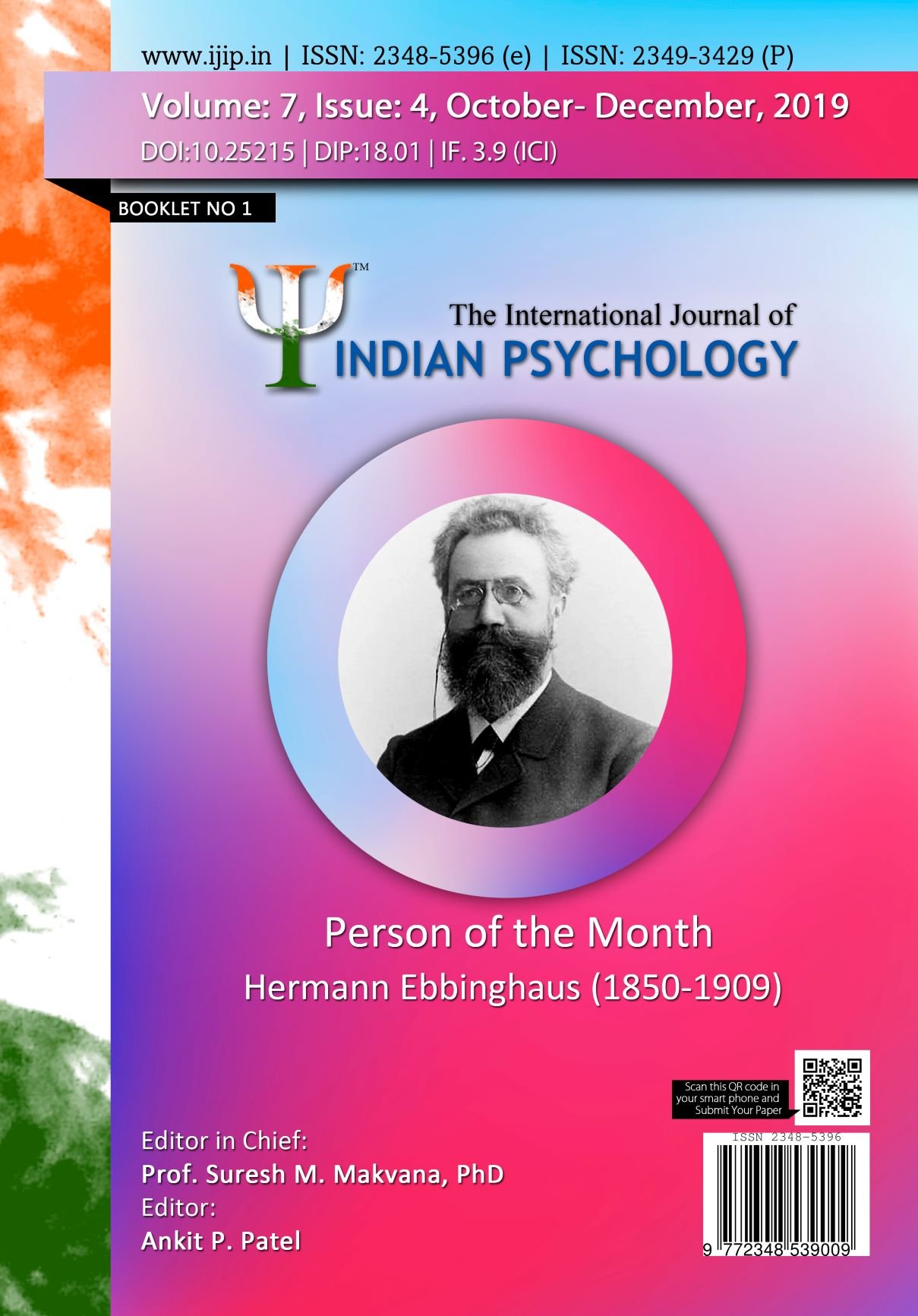 How to Cite
Shinjan Ghosh. (2022). Quality of life among working and nonworking mothers in Kolkata. International Journal of Indian Psychȯlogy, 7(4). https://doi.org/ 10.25215/0704.076
License
This work is licensed under a Creative Commons Attribution 4.0 International License.