Mental Health Issues of Young Females in Mumbai: Case Studies
Keywords:
Young Adults, Need For Belongingness, Relationship With Parents, Emotional Disconnect, Mental Health
Abstract
Youths of today particularly from urban areas are facing a highly demanding and challenging life than earlier generations, sandwiched between tradition and technology. There is a significant shift in terms of socio-economic development, life style, technological advancement and environmental patterns in everyone's lives over the last few decades (Bohn & Short, 2009). Young adults (age group ranging from 18 to 25 years) today, face problems such as family/relationship conflicts, absence of emotional connect with family members, depression, addiction, low self-esteem/lack of confidence, etc. Many young adults get involved in an intimate relationship to fulfill their needs for belongingness (Maslow, 1943). The need for belongingness remains unfulfilled in young adults having insecure attachment with their parents (Ainsworth & Bell, 1970). With decrease in the family size (i.e. the number of children per married couple) over the years and rise in nuclear households (Bhasin, 2016), young girls in urban settings tend to lack coping mechanisms in stressful situations and become vulnerable to mental health related issues. This piece of research is an attempt to present four cases of young adult girls belonging to nuclear families who approached for psychological help. A common concern of each one of them was absence of emotional connect with their respective parents in spite of living under the same roof. Two of them suffered from severe depression and were referred for psychiatric help. Two of the four girls regularly indulged in deliberate self-harm while one was addicted to substance use. All four girls expressed dissatisfaction about their childhood as they felt neglected throughout. Findings suggest that the young adults need to be provided with proper care, attention and strong support at the family front to become confident, self-sufficient and self-reliant which would prevent them from getting into problems like depression, addiction, deliberate self-harm, etc.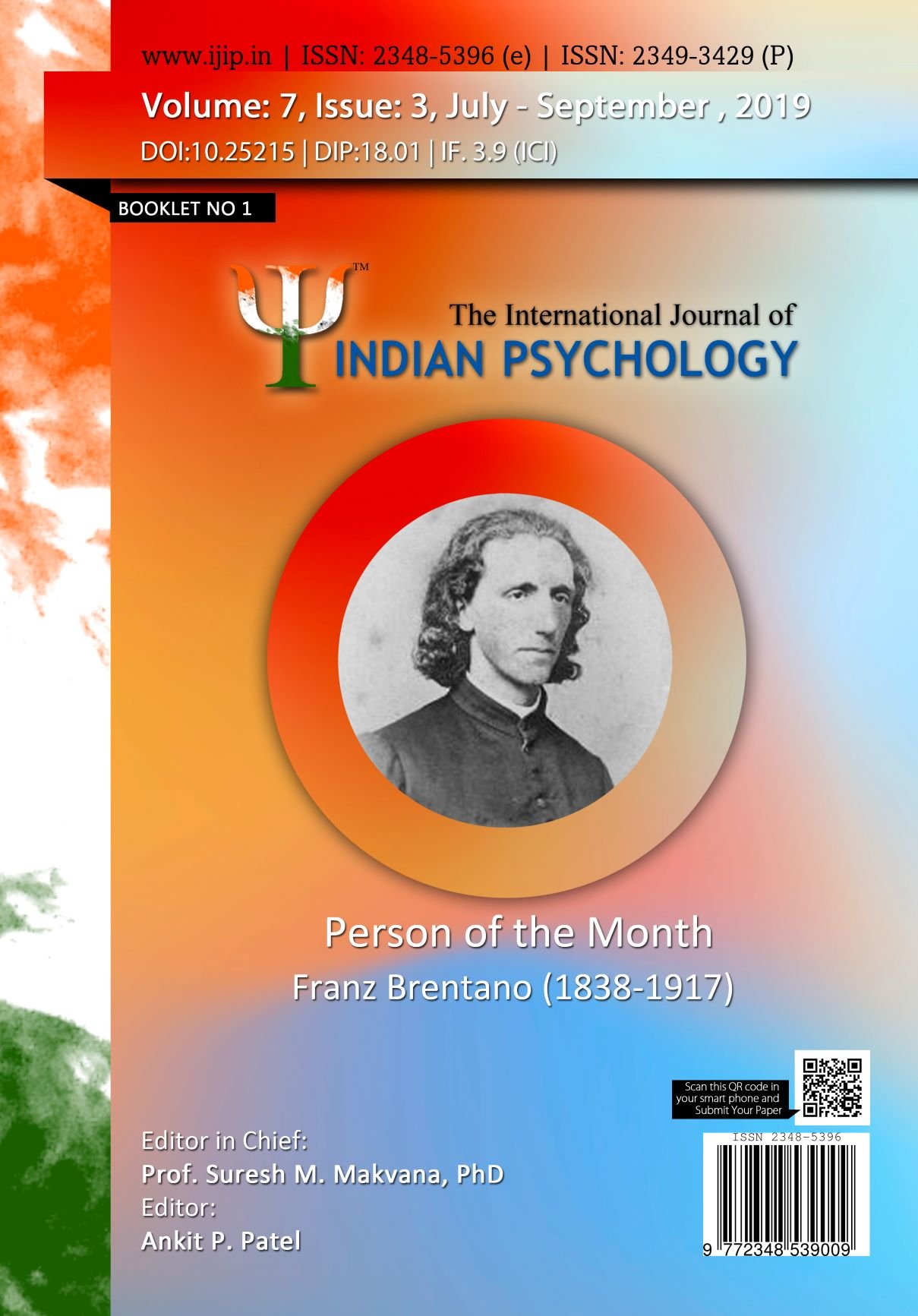 How to Cite
Irawati Mahajan, & Dr. Manasi Bawdekar. (2022). Mental Health Issues of Young Females in Mumbai: Case Studies. International Journal of Indian Psychȯlogy, 7(3). https://doi.org/ 10.25215/0703.048
License
This work is licensed under a Creative Commons Attribution 4.0 International License.